Flowchart: Is it f*cked up? What to do, if so.: "Xeni Jardin: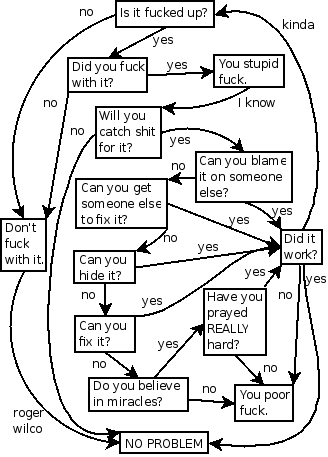 BoingBoing readder Cristóbal Palmer responds to a recent BB post about Tactical Usage of the phrase 'Oh Snap!', and says:
My own flowchart. Starts with the question, 'Is it fucked up?' and goes from there. Did this a long time ago. Original version I did here, blog post I just posted with more legible, updated version here.
I have needed one of these my entire life. Manys the time it would've saved my ass.
(Via Boing Boing.)